​In order for a project to be selected as a PCI, it must be a cross-border interconnector or have a significant impact on EU countries, and contribute at least on one of the three following main European policy objectives: increase market integration, help the EU's energy security (including diversification of energy sources), and contribute to the EU's climate and energy goals by increasing renewables integration.
The selection is described by the TEN-E Regulation and is heavily based on TYNDP assessments, as provided by ENTSO-E and ENTSOG. 
Image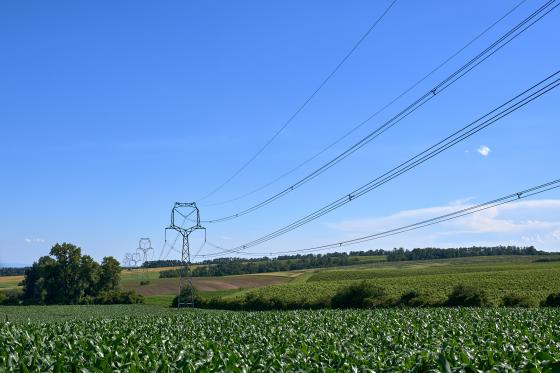 The main tasks of ACER described in TEN-E ​Regulation are the following:
Provide input during the evaluation of the candidate projects, including the coordination of the National Regulatory Authorities (NRAs) in order to evaluate the consistent application of the cost-benefit analysis methodology and the cross-border relevance of the projects.

assess the draft regional lists (and if applicable the accompanying opinions of Member States) submitted to ACER by the European Commission, and provide an Opinion in particular on the consistent application of the criteria and the cost-benefit analysis across regions.
Further to the above legally mandated tasks, ACER actively participates in the selection process by providing views, remarks, and analyses either to the Regional Groups or within the framework of the Cooperation Platform (which is an informal working group comprised of representatives of ACER, EC, and ENTSOs, and was established to discuss and resolve the issues involved in the PCI selection).
​In its latest Opinion, ACER notes improvements, particularly in the areas of stakeholder involvement, better organisation of candidate projects' submissions, adequate time allowed for NRAs' coordinated project assessments, more consistency between projects assessed in the PCI selection process and for the 2018 TYNDP, as well as in the selection methodology of the projects (e.g. the reduction of the importance of the non-monetised part in electricity).   
ACER, on the other hand, indicates the shortcomings of the selection process, e.g. the lack of discussion of important aspects of the selection methodology, the non-alignment of the timing of the TYNDP process with the PCI selection, and significant transparency issues.
ACER concludes that it is unable to assess the consistent application of the selection criteria of Regulation (EU) No 347/2013 and the cost-benefit analysis of all candidate projects due to a number of reasons related to transparency and consistency.     
For the future PCI selection process ACER also recommends a number of improvements, especially to continue to work on improving the transparency of the process and improving the quality of the methodologies and their use.