Graduate Programme
Image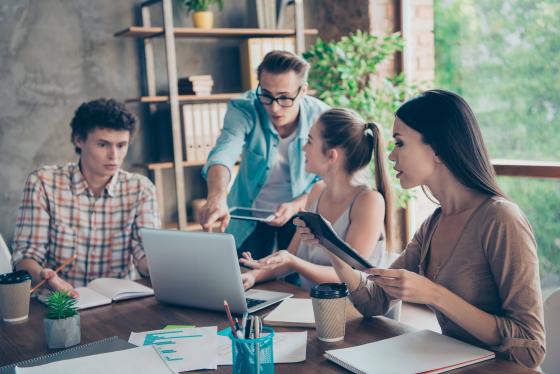 Are you a strongly motivated, competent master graduate or PhD student looking for an exciting position in energy? If yes, you landed in the right place.
The ACER graduate programme aims to attract graduates with a completed Master Degree and PhD students who are interested in developing professionally by embarking on an exciting learning opportunity in EU energy regulation in its offices in Ljubljana, Slovenia. The aim is to create a pool of fresh talent capable of contributing to core ACER tasks and policy and creating a bridge with the latest academic insights.
Who can apply?
ACER's graduate programme is open to Master Degree graduates and PhD students who are nationals of a Member State of the European Union, Norway, Iceland or Liechtenstein and have completed their university studies (4 years or more), attested by a diploma.
Graduate programme candidates are also required to have a very good knowledge of at least two EU languages, one of them should be English.
The graduate programme period lasts 1 year in total, with the starting date set according to the Agency's internal needs and availabilities all along the calendar year.
Have a look at the ACER graduate programme open​ call​.

 Fill in the Graduate Programme Application ​Form​, attach a copy of your diploma(s) and send it to graduate(at)acer.europa.eu.
Selection procedure
The Agency draws a list of eligible and suitable applicants according to its current needs and available places.
Before the final selection decision, applicants can be contacted by the ACER HR team to verify their availability, suitability, language skills, and to discuss expectations. The final decision is then taken by the ACER Director.
Only short-listed candidates will be informed about the outcomes of the selection procedure.
Read carefully the Rules before submitting the application!
Graduate Programme
About the Graduate Programme
Graduates not receiving a salary or other form of financial support from outside of ACER are provided with a monthly grant from ACER. As of 1 January 2023, the graduate programme grant amounts to 1,634.57 € per month. Graduates can also be awarded some extra contributions, under certain conditions:
Travel expenses

 (beginning and end of graduate programme): Graduates who have completed at least a 3-month period might be entitled to the reimbursement of their travel expenses.

Public transportation

: All graduates are granted a reimbursement of a monthly pass for public transport within Ljubljana.              
Further information
If you have further questions, contact: graduate(at)acer.europa.eu.​