ACER webinar: Monitoring cross-zonal electricity capacity & emergency measures
Online
06/09/2023 10:00 - 12:00 (Europe/Brussels)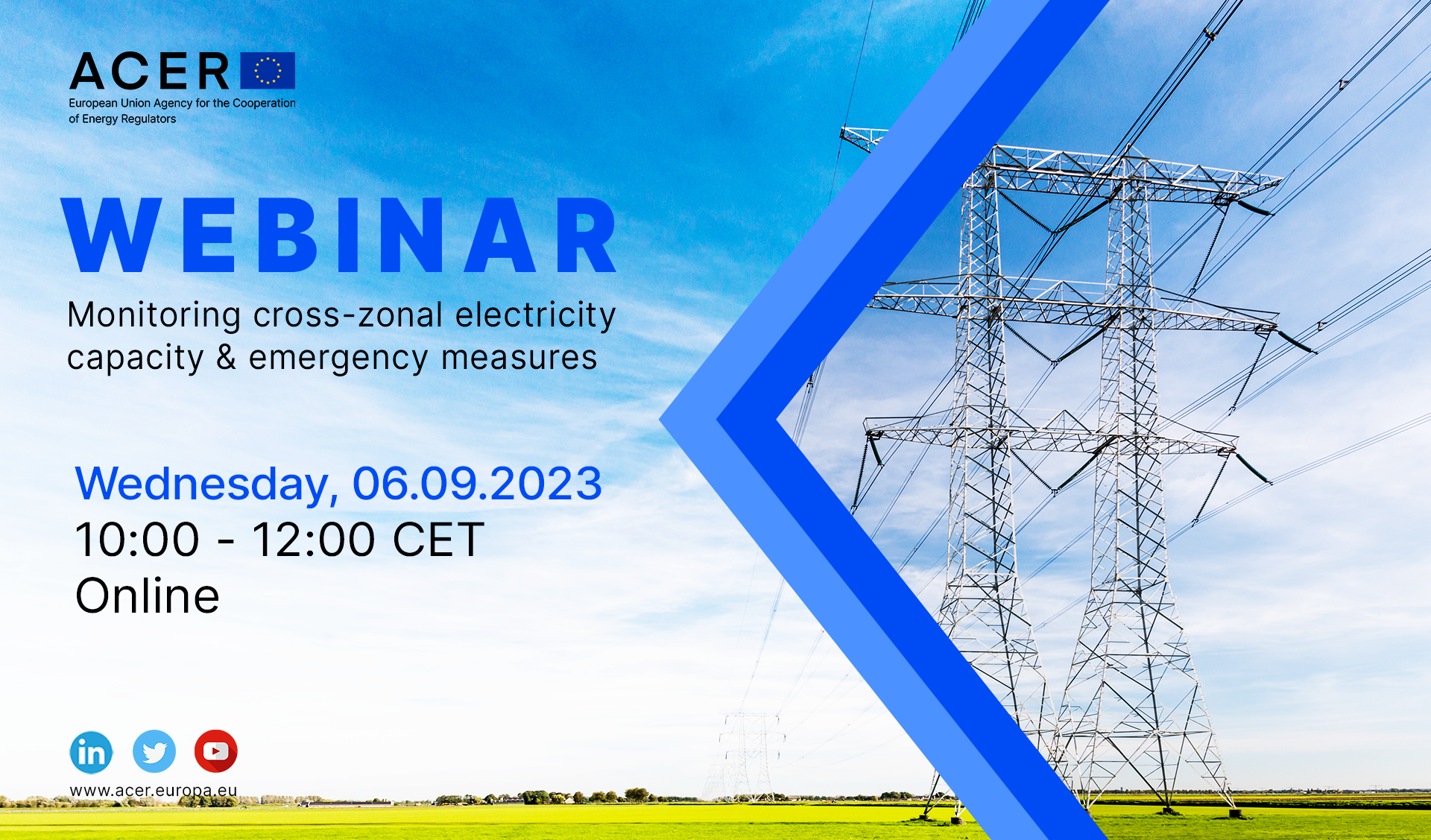 What is it about?
This webinar will present the key findings of the two market monitoring reports published in July of 2023 on emergency measures, and on the 70% margin for cross-zonal capacities respectively.
Webinar pre-readings:
Event objective:
As part of its monitoring obligations, ACER must identify any barriers to the completion of the internal markets for electricity and natural gas. ACER is organising a webinar to present the conclusions of two ACER reports in its 2023 Market Monitoring Report (MMR) series:
With this online event, ACER intends to:
ACER is running a public consultation (21 July – 15 September 2023) on its report on cross-zonal capacities and the margin available for cross-zonal electricity trade (MACZT). Based on its findings, ACER will issue a formal opinion with recommendations to the European Commission and European Parliament by the end of the year.
Workshop material: